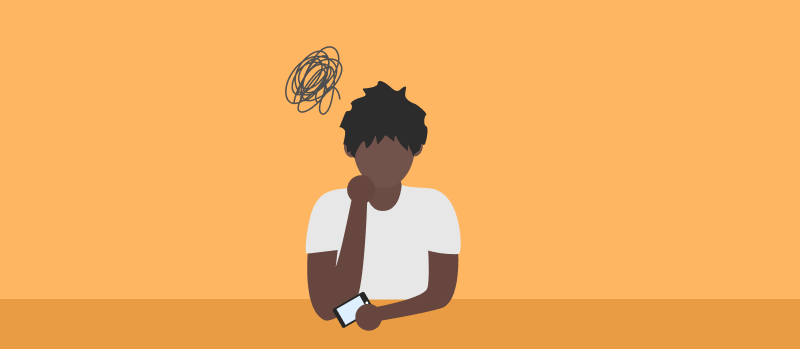 Mental Wellness: 7 Ways To Stay Connected During Social Distancing
Introduction
Keeping your mental health in a good place can be a challenge even at the best of times. But during situations like the COVID-19 pandemic, this task becomes even harder than usual. According to the Washington Post, hotlines and therapy services are seeing a huge spike in numbers; fueled by the news, depression and anxiety are on the rise.
Thankfully, however, there are methods you can use to keep your mental and emotional state in balance even while social distancing. This guide breaks down the best apps and platforms you can use to stay connected online, whether your goal is to meet new people, keep a journal, or find online therapy. Here are out of the box ways to maintain your mental wellbeing and apps you can use to help.
Stay connected with loved ones

When social distancing, staying connected with your family and friends can be hard. Even with popular video call services, there are only so many Zoom calls you can do! Use these creative apps to stay in touch with loved ones.
The Airtime app and website is a free video chat platform where users can connect in real time.
---
Features:
Create a chat room and then add your friends to talk and play games together. You can video chat with up to 10 people simultaneously; Airtime also lets you share photos and use a simple text chat. The app enables you to watch videos — like movie trailers or YouTube content — or listen to music together.
Pricing:
Airtime is completely free.

You're familiar with Twitter and Facebook, but have you heard of these lesser-known communities? Give one of these a try to find unique ways to get connected.
Connect with new people online

Looking for a more direct way to meet new people? Try one of these websites or apps.
Friended is a safe way to meet new people through private chat messages.
---
Features:
Friended's main feature is the 1:1 chat box, where you can talk privately with someone new. Just post a "message starter" and other users will send you DMs to start the conversation. You can also opt for a video chat, the "Guess Me" game, or taking quizzes.
Pricing:
While Friended is free to download and use, you'll have to pay $7.99 per week after a seven-day free trial if you'd like to access the Premium package.
Find love on virtual-focused dating apps

Find your soulmate — or simply someone to hang out with — on these virtual dating apps.
The popular app Bumble has video chat options directly on the platform.
---
Features:
Phone or video call your matches! Women must make the first move on Bumble within 24 hours, or the match disappears. Bumble has over 5 million total users.
Pricing:
Creating a profile and receiving matches are free on Bumble. Bumble's premium option costs $9.99 per month and comes with features such as extra time to decide whether a match is really worth it.
Try mental health apps

These mental health apps can help quiet the noise in your head through tactics like meditation or sleeping aids.
Calm helps users with their sleep and meditation through calming audio presentations.
---
Features:
Calm focuses on music, nature scenes and sounds, audio classes on mindfulness and video lessons on stretching. Use these features to help you relax as you meditate or try to fall asleep.
Pricing:
Calm has a limited free version. To truly take advantage of all the features, you'll need to opt-in to the $70-per-year premium version.
Find professionals with online therapy

Therapy is an excellent way to sort through your thoughts and emotions. One of these apps can help.
BetterHelp is the world's largest counseling service and is entirely online.
---
Features:
After registering on BetterHelp, you'll answer some questions to help the platform match you with a therapist. Then you can talk with your therapist at any time via chat messaging, a phone call, or a video call.
Pricing:
BetterHelp has multiple subscription plans. Costs range from $60 to $80 per week.
Start digital journaling

Journaling is a great way to help your mental wellness, but if you aren't a pen-and-paper type of person, try one of these apps instead.
The CareClinic CBT App is a space for you to improve your mental wellbeing with cognitive-behavioral therapy by recording your emotions. Akshay Khanna, Founder and CEO of CareClinic, explains how cognitive-behavioral therapy can help during these times.
"COVID-19 has definitely increased people's anxiety levels as people are now starting to get used to this 'new normal.' This may be tough to initially accept but luckily CBT is uniquely suited to help us feel more in control of our lives during these uncertain times. CBT tells us that acting according to our values will help us feel better and improve our self-efficacy. Daily journaling through the CareClinic CBT App can be an essential way to help confirm what we are doing is in fact meaningful which will in turn help us reduce anxiety and uncertainty."
---
Features:
Based on cognitive-behavioral therapy, which aims to improve your emotions by challenging the negative ones, the CareClinic CBT App is a place to analyze your feelings, record coping strategies and rationale challenges. You can write a diary, track your goals and care plans, keep reminders, and more.
Pricing:
The CareClinic CBT App is $6.99 per month or $59.99 per year for more features.
Keep Your Mental Health Strong
These apps and services can help you stay connected during a time where you might feel anything but. Choose the ones that fit your needs and use them to help promote your mental wellness and stay connected during the COVID-19 pandemic and beyond.
Have more questions? Reach out to others on our COVID-19 community Facebook group.